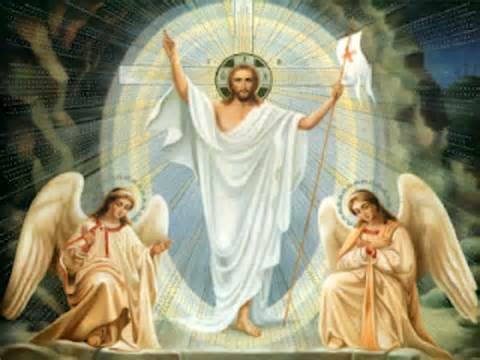 Love is the greatest gift we can give another. It is love that provides the healing balm mankind needs in times of heartache, loss and strife. I sit here in the wake of the loss of my friend I mentioned in last week's reflection, Denise Gutierrez. Her family and friends celebrated her life yesterday. All of us said goodbye to a woman who left an imprint of love in the world. I had only met Denise once, so to call her my friend may seem odd to many. Yet, my relationship with her has allowed me a glimpse into God's love.
I met Denise last Wednesday morning. It was the morning of her heart surgery – a surgery she would never recover from. Along with her husband, daughter, mother and another dear family friend we said goodbye to Denise. As she was taken away by the surgical staff each of us believed we would see her later in the afternoon. You may be wondering why I was there with the family at this point.
It was love that called me to be there, love for her nineteen year daughter. You see, her daughter is very near and dear to our family. She is my son's girlfriend. While my son and this lovely young woman seem very young, they have a very beautiful love for each other that I believe will last. I must share with you that if I was able to pick a young woman for my son it would be this lovely girl. I love this young woman with all of my heart and I wanted to be there to support her through this difficult morning.
Life Interrupted
Once Denise was in surgery and everything looked fine I left the hospital, leaving Denise's daughter to spend time with her dad and grandmother. Then in the afternoon I received a text message from my son asking me to come back to the hospital, something had gone very wrong. Immediately I dropped everything and made my way back. The next several days would become a painful emotional roller coaster ending with Denise's passing last Friday afternoon and her funeral this week Wednesday.
I spent considerable time with the family and tried my best to offer love and support. It was a heart wrenching experience to witness the pain, especially the pain Denise's daughter, husband and mother carried. Through it all I learned to more fully appreciate the power of love and the gift of life. Denise was deeply loved by her family. I could see that Denise gave much love to the world during her life. She is certainly resting in the mansion our Lord has created just for her.
Do I Belong Here?
So how do we know when we are offering love properly? I asked myself this question many times over these last several days. Did I belong at the hospital or at their family home? After all, I was showing up quite a bit. I wondered, was my presence welcomed or was I intrusive? My heart wanted to be there. However, even though the family graciously thanked me for my presence, my mind made me question my role here. In the end, I chose to follow my heart and I gave of myself to the family. I love Denise's daughter and I was falling in love with the rest of her family with each passing moment.
Then I picked up today's readings to write my reflection and I started to read 1 John 4:7-16 and my heart found greater peace. "This is how we know that we remain in him (God) and he in us, that he has given us of his Spirit." You see, when we love, when we remain in God and he in us, we feel his Spirit moving within us. When I was with Denise's family I definitely felt the Spirit in my heart, it was undeniable. As scripture does, today's scripture assured me that I was indeed where I needed to be this last week.
Welcome Into the Love Affair
Today's first reading reveals to us the great love affair between the Father and the Son, a love affair we are all invited into. We are promised that when we love one another we are mystically drawn into God's divine love. That's right. When we love each other we are immediately and effortlessly carried into the love of the Holy Trinity. No wonder Jesus' commandments tell us to first love God above all else and then to love our brother as ourselves.
However, God didn't stop with the promise of entry into his love when we love another. God, obviously knowing that it would be hard for us to find our way, went further. God gave us the passage way to follow so we would know the true illuminated path into Love – Jesus Christ his Son who is The Way, The Truth and The Life. God so loved us that he gave us his Son, the One we move through on our way into love – a movement into life itself. You see, we do not need to be separate from God's love, God has given us the milieu within which we must move through to experience him – Jesus Christ.
Yet, sometimes we are hurt and we find ourselves estranged from love. How do we then, during our darkest moments, move into love? How do we experience love when our hearts hurt, when we are burdened, or when we are filled with anger, fear or shame? Yes, each and every one of us desires God and his love; however, sometimes we don't know how to get from point A to point B and we need a road map.
First we must remember that God wants all of his children to choose him and become part of the divine love affair. Think of this as the purpose for the creation of the road map. God wants us. We want God. Now we need the map revealing to us the path towards him. Next, we must remember that our pain can be a great signpost directing us into Love if we choose to use it as such. We all start at different points on the divine road map. Some of us are in a town called "anger", others "grief", others "pride", others "sorrow", others "regret", others "unforgiveness" and so goes the long list of towns on the map.
Now this is where Jesus Christ comes in. He is already in each and every town, ready to guide you home to Love. When you follow him, when you surrender to him you learn how to forgive, you learn how to be of service and you learn how to sacrifice of yourselves for others. You start in your town and Jesus then directs you to the center of the map – Love itself. Jesus as fully human reveals to your human nature the path into Love, and Jesus as fully God reveals it to you in perfect Love.
We are all offered many ways to follow Jesus on our path deeper into Love. Some of my favorites include immersing oneself in Sacred Scripture, regular Mass attendance, frequent adoration of the Blessed Sacrament, receiving the Sacraments, following the lives of the saints and reading Catholic Christian materials. Of course working on my own book, Understanding The Jesus Code, has brought me considerably deeper into divine Love.
Martha's Love
Martha reveals to us a most beautiful path into the love affair of the Holy Trinity in today's Gospel. As you may recall Martha was the "busy" sister burdened with serving while her sister Mary sat beside Jesus at his feet listening and loving him. It sounds like Martha was in the towns of anger, frustration, jealousy, bitterness, and perhaps exhaustion. She couldn't see who was before her when she quipped "Tell her to help me."
Fortunately, Martha did eventually come to know who Jesus was and we can too. Martha found her path towards Love. Her brother Lazarus would rise at the hands of Jesus before her eyes. Jesus saying to Martha: "I am the resurrection and the life; whoever believes in me, even if he dies, will live, and anyone who lives and believes in me will never die.", then questioned her. "Do you believe this?" Martha's reply reveals to us how far she had come from the earlier scene with Mary at Jesus' feet: "Yes, Lord. I have some to believe that you are the Christ."
We don't know the story between the two "Martha" scenes. We also don't know the path Martha took towards Love. However, we do know there was a transformation in Martha's heart. Martha came to believed that Jesus was the one whom God had sent. Martha's heart was healing. While she was perhaps still a bit restless, after all it was she who ran to meet Jesus when she learned he was coming, Martha knew who sat before her. We are blessed to know that Jesus is the Christ, the One whom God sent into the world. All we need to do now is follow him home to Love. He will meet us in the town we are in.
I Love You Denise
I know my friend Denise lives. She is now experiencing the divine Love the Holy Trinity offers because she believed in Jesus Christ. The love I saw in her family is evidence of this. Even though she, like all human beings, experienced heartache in her life she is living the life Jesus promises all who believe in him. Jesus is leading her home into Love.
May your soul rest in peace Denise.
Saint Martha – pray for us.
Sacred Heart of Jesus – have mercy on us.
Today's Readings: 1 John 4:7-16; Psalm 34; John 11;19-27