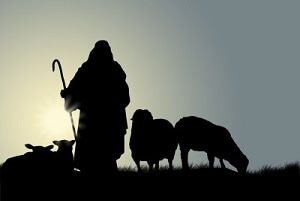 It was around 3:00pm on a Friday. He'd been there for a while. The nails had been driven into place, fastening Him to the wood frame. This is what He had come to do.
In one instant, He breathed His last breath. The Earth trembled. Light turned to darkness. The cornerstone was laid.
Three days later, he rose from the dead. Who He truly was had been revealed. The foundation was set.
Jesus commissioned Simon, to be His rock – Peter. After His resurrection, He appeared and asked him three times, 'Do you love Me?' Three times, Peter said Yes. And three times, Jesus told Peter to 'Tend my sheep…', and 'Feed my lambs.' Jesus asked Peter to carry on what He started, to shepherd His flock. The world would never be the same.
He is the stone rejected by you, the builders, which has become the cornerstone.
Across the street from the building where I work, they are constructing a new building. I walk by the site everyday on the way from the parking garage to my office. Over the last few weeks, they've been moving dirt around, and digging deeper and deeper. Sometime soon, I know that they are going to lay that first brick, that first stone from which all others will be set. In some engineer's office, there are a grand set of building plans, drawings and models that define every little detail and intricacy of this building, every design element defining what this building will become. But walking by it every day, it is a mystery. At some point, what this building will be, what it shall become will slowly be be revealed.
We are like this building. For most of us, we are still in the early stages of development. We are that hole in the ground, where we are simply moving dirt from one side to the other. But God has grand plans for us. He has various models and designs for us that are far more advanced and beyond our understanding.
What we shall be has not yet been revealed. We do know that when it is revealed we shall be like him, for we shall see him as he is.
We cannot comprehend what we will look like when our "construction" is finished. But when it is revealed, it will be amazing. We each have so much potential that we cannot even comprehend, and it is only through Christ where we can truly unlock that potential.
This revealing of ourselves is twofold. If we follow Christ, we will make it to Heaven and who we truly are and our likeness in God will finally be revealed. We will become the person that God fully intended us to be in His plans, the person that we could never become on Earth. But this revelation begins first on Earth, because if it does not begin here, and grow here, we don't get to see the finished product in Heaven. If we seek Christ, and seek to be like him and receive His grace here on Earth, we will begin to see our true purpose, our true reason for being and who God intended us to be.
We must be like Peter, and pledge our love to Christ, and to take care of His flock. We each have a flock to tend to, whether it is in our families, our schools, our workplaces, our communities, and our parish. Some times we're simply part of the flock, just another sheep. And other times, we are the shepherd. In each role, we have a responsibility to live like Christ. Jesus was both just a sheep as well as the shepherd. He was obedient to His Father, and did as the Father commanded, just as sheep follow their shepherd, and in the end, became the sacrificial lamb. But also in that end, he guided His flock, instructed us, and showed us the Way, laying down His life for us, just as a good shepherd does. And this is what He calls us to do.
This is what He was doing, up on that cross that one Friday afternoon so many years ago. He was being both the sheep and the Good Shepherd, and His true being, Who He truly was and was to become was being revealed. That spot in the earth where His cross stood became the cornerstone of our faith, a faith numbering in the billions today. Peter built His Church, and with guys named Paul, John, and James, and Matthew, Mark and Luke, spread it throughout the world and continue to do so through their writings. They revealed to the world Who Jesus really is. And this revelation continues in each and every one of us today, just as the responsibility to continue to spread Christ's Gospel continues in us all.
We are each called to seek Christ and let Him be the cornerstone of our lives. We are each called to be obedient to our Father, and we are each called to be the good shepherd at different times in our lives for our flock of sheep around us. We are called to do this in every aspect of our lives, all at the same time. If we do this, our purpose and those grand building plans God has for each one of us will start to be revealed, and we will begin to see what God intends us to be. And like that office building, it's a slow process, and often there are setbacks and it may seem like there is no progress being made. But at some point, what we are will be revealed, and it will be magnificent.