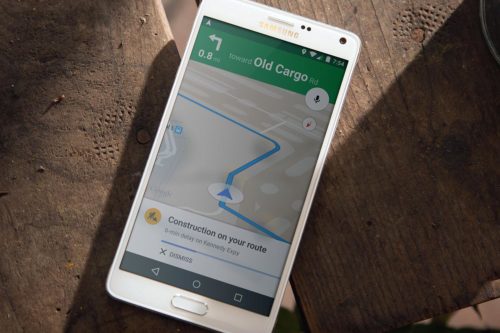 Now and then, with my mind on something else, I leave home without my cell phone. This keeps me out of reach from family, friends, and work contacts until I return home. This is inconvenient but usually not that serious. If, however, an elderly family member is at home alone, a friend is in the hospital receiving emergency treatment, or I am on the road travelling by myself, and I am out of reach because I left my phone behind, it becomes a serious matter.
Our cell phones are tools that enable us to stay connected with others throughout the day. We depend on them especially during emergency-potential times.
St. John exhorts us today to keep our "Jesus phones" with us at all times. He writes to a community that is being "attacked" by false teachers who are trying to pull them away from their connection with Christ. These deceivers were using arguments that tried to convince young Christians that Jesus was not the Messiah promised by God. Maybe they taught that the Messiah had not yet come or that Jesus was just one of many Messiahs. Whatever the case, they were creating a disturbance among the Christians, and some may have already fallen for the empty arguments used by these so-called "teachers."
He used the words "remain" or "remains" five times in this passage (1 John 2:22-28). He does all he can to make sure that these people did not leave their "Jesus phones" at home. In the face of false teachings, it was critical that they went to extreme measures to keep in touch with Jesus—to "remain in him."
"Let what you heard from the beginning remain in you, then you will remain in the Son and in the Father…I write you these things about those who would deceive you. As for you, the anointing that you received from him remains in you, so that you do not need anyone to teach you."
They did not need new "teachers" to give them a more up-to-date version of the faith. They already had the Teacher within them—the living presence of the Holy Spirit. What they received in the beginning was ever new, ever practical, ever up-to-date. As long as they remained in touch with their Teacher within, they would realize what was true and what was false.
"But his anointing teaches you about everything and is true and not false; just as it taught, remain in him."
John did not present arguments against the rationalizations of false teachers; he knew the Holy Spirit could do a much better job than he could. His message was to insist that the people remain in Christ and keep connected to promptings of the Holy Spirit. In this way they would protect their faith from being stolen by agents of the "Father of lies."
St. John asks:
"Who is the liar? Whoever denies that Jesus is the Christ. Whoever denies the father and the Son, this is the antichrist. Anyone who denies the Son does not have the Father, but whoever confesses the Son has the Father as well."
John did not worry about being politically correct. He called the deceivers "liars"—not just good people who had an alternate view of Christianity. They were agents of the Arch-Deceiver who had but one purpose—"to steal, kill, and destroy" the sheep of Jesus. No matter how smooth their sales pitches nor how winning their words, they were driven by a vicious purpose—to destroy the Church, the flock of Jesus.
Just as I sometimes become careless and leave my phone at home, so all of us are tempted to grow careless about keeping in daily, living contact with Jesus—remaining in Him. We think, "oh, I probably don't really need to stay close to him today; I am not facing any emergency or potential crisis." Whenever we drift from the truth given us in the beginning, we become more susceptible to the fuzzy lies of the devil's agents. Drifting always creates a potential crisis.
Soon after Jesus was born, the devil put it in Herod's mind to kill him. As the early Church began to grow and expand, the devil found ways to counter the truth of Jesus with counterfeit teachings. Today, the same thing goes on. No sooner than the new life of the Holy Spirit is born in us, the enemy begins to plot schemes to steal and destroy it. So we grab hold tenaciously to St. John's simple message: "Remain in him." Carry your "Jesus phone" with you at all times.
"All the ends of the earth have seen the salvation of our God" (Ps 98:3).