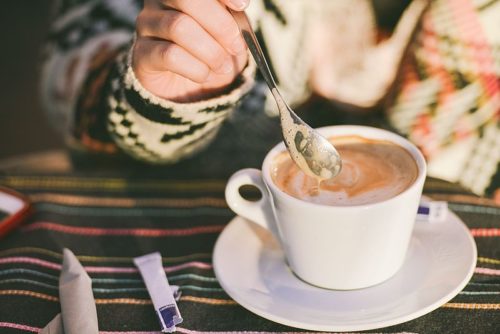 "Are you ready?" is a question that is probably asked in a million homes each morning.  It is an important question as people prepare to leave home for the day.  "Are you ready?" includes "Are you dressed?"  "Have you eaten, combed your hair, and brushed your teeth?"  "Do you have books, lunchbox, and other items you will need for the day?"  "Have you prayed, found your shoes, and made up your bed?"
"Are you ready?"
It is an important question.  How you answer it often influences how the whole day goes.
Readiness is important.
Years ago, as an elementary teacher, I learned many lessons about readiness.  In my training I learned that children needed to learn letters and sounds before they could learn reading and spelling.  They needed to be able to count before they could add and subtract.  They needed to add and subtract before they could multiply or divide.  I learned how to introduce new concepts in ways that created readiness.
In the classroom I also learned  the importance of creating an atmosphere of readiness.  That included things like having something simple written on the board for children to do while I took attendance and counted lunch money.  It meant getting quiet before the leaving the classroom to go to recess or lunch.  It meant having pencils sharpened and names on papers before class began.
Readiness in faith is important, too.
Learning theorists tell us that optimum learning for something NEW comes when the new information is just a bit beyond what we already know.  It builds on what we already understand and adjusts to it.  I was talking to a group of elderly yesterday about Fatima, since the 100th anniversary of Mary's first appearance there will be Saturday.  Most of those in the group knew the word "Fatima," but they did not know what happened there.
My octogenarian students listened with interest to the story, but it wasn't until I tied the story into something they know, "O my Jesus, forgive us our sins, save us from the fires of hell, and lead all souls to heaven, especially those most in need of thy mercy," that they got excited about Fatima.  They are used to saying the "O my Jesus…" prayer at the end of each decade of the rosary we say together each Tuesday.  They didn't know that Mary asked that prayer be added to the rosary to pray to end World War I and to intercede for the coming wars and troubles of the twentieth century, but they knew the words of the prayer.
When I tied what they knew together with the Fatima story and the need to pray for our world today, it ALL came together.  They not only gained in faith, they prayed with more fervor and commitment.  What they knew created readiness for what they learned.
Readiness and Evangelism
In spite of Mary's efforts at Fatima and the Church's efforts for the past 100 years, so many people in the US and in Europe who were baptized Catholic have minimal knowledge of faith or commitment to it.  Often this includes children who go through Catholic schools, who are raised in families where faith is an integral and important part of daily life.  It includes my own children.
Contemporary culture blocks or hides the seeds of faith that were planted in childhood.  People are not ready for the fullness of faith which is there, has always been there, in the Church.  So they easily respond to the different values in the world.  They turn away.
In the US and Europe we no longer live in a Christian culture.  Sometimes even in Christian homes and schools the culture is less than Christian.
Children lack readiness to fully develop faith.  Adults lack readiness to move from what they learned as children to the fullness of faith the Church offers.
When readiness for faith is lacking, experiences must be provided to create foundations for faith and learning.
Our Scripture readings today provide three examples of effective strategies for creating readiness for faith.  These are time-honored strategies used by Jesus and the Apostles.
Strategy One:  Connect New Information to What is Already Known; Start Where People Are.
The persecution after Stephen's death in Jerusalem pushed followers of "the Way" out of Jerusalem.  Some came to Antioch, as our readings on Tuesday told us.  They made converts.  In the first reading Paul is getting ready to evangelize the Jewish community in Antioch.  He begins by retelling the story of God's covenant with the Jewish people.  He starts with where people are.  Then he adds, "From David's descendants God, according to his promise, has brought to Israel a savior, Jesus."  He adds information about John the Baptist, since he was likely better known than Jesus.  "John heralded his coming by proclaiming a baptism of repentance to all the people of Israel; and as John was completing his course, he would say, 'What do you suppose that I am?  I am not he.  Behold, one is coming after me; I am not worthy to unfasten the sandals of his feet."
Our pastor was frustrated with the quality of responses he got from our children at the weekly school mass last week.  He said later, "But from talking with our children I have found out that many of them do not have family meals together.  If they do not sit down with their parents and brothers and sisters to have dinner, having conversation, how can they understand the dialogue between priest and people which is part of the mass?"
What Father was saying was that the children lack readiness.  They don't have the preparatory experiences which will make the mass make sense enough they want to participate actively.
It may be necessary to think of some readiness activities to help the children better participate in mass.
Strategy Two:  Be Joyful in God's Goodness
People add new learning which is just beyond what they know, but if they are very sure of what they know or believe, it takes a different strategy to create readiness for something different.  Happiness is attractive.  Joy, a happiness that is not dependent on circumstances, is even more attractive.
The Psalm today, like many psalms, speaks (or sings) of that joy.  "The favors of the Lord I will sing forever; through all generations I will proclaim your faithfulness."
People who do not believe in God are not afraid of God.  They dismiss him.  They turn away.  But a person who is filled with joy, even when life is hard, cannot be dismissed.  That person creates readiness for faith by just living.  Laughter that comes from joy is infectious.  It delights, attracts, and spreads.  While your joy or my joy is not going to convert someone to faith or bring them back, it creates readiness.
Strategy Three:  Lead by Serving
Why did Jesus wash the disciples' feet as a preface to the first Eucharist?  Why would he interrupt his last meal to do it?  Today's Gospel gives us his logic:  "Amen, amen, I say to you, no slave is greater than his master, nor any messenger greater than the one who sent him.  If you understand this, blessed are you if you do it."  Jesus goes on to name that not all whom he has served will do as he has done and as he asks.  He notes that Judas, though served, will not follow lead by service.
In many ways Jesus' whole life was leading by serving.  God came in the Incarnation "to be with us."  He healed, taught, and lived among ordinary people.  He gave himself as a ransom for our sins.  He died that we might live.
In my fledgling attempts at leading people to God or back to God, I have found that leading by serving is a strategy that works.  People do not automatically see my service as about God's love for them.  I do need to tie what I do back to God.  I need to say, when people are grateful, "I am here because God loves you."
Are you ready for today? How might you foster readiness for faith in your family, friends, co-workers, and parish?  What would you need to get more ready?
Prayer:
Lord, help me to be ready today:  ready to live with joy, ready to meet people where they are, ready to lead people to you by serving them.  Help me be ready, too, to tie what I do back to you.  Like the Blessed Virgin, let me always lead people to you.  Amen.