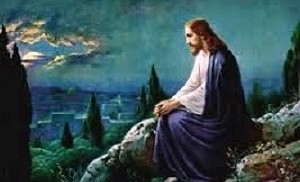 "Jesus went up to the mountain to pray, and he spent the night in prayer to God.  When day came, he called his disciples to himself, and from them he chose Twelve."  Jesus sets such an example for our lives, simply by how he lived his life.  In today's gospel reading, Christ went up to the mountain to pray before he chose which twelve of his disciples would become his Apostles.  Jesus spent some time in serious prayer before making this decision. This alone is something to pay attention to.  Jesus didn't just spend some time in serious prayer, he spent the night in prayer to God.  He spent the whole night conversing with his Father.
Why do we have such a hard time concentrating to pray for just a few minutes a day?  It is so difficult to keep our minds focused during prayer.  We are distracted by so many thoughts, things on our to do list, noises and interruptions, and sometimes we just have a lack of zeal for prayer.  Perhaps we have forgotten how to spend some serious time in prayer.  It seems impossible in family life to pray for more than a few minutes, before a meal, before bed time with the children, or perhaps a few minutes in the morning before we begin our day.  But, serious prayer seems beyond our reach somehow in our busy modern lives.
Something to notice about how Christ handled this though, is the fact that he left the group of disciples he was with and "went up to the mountain" to pray.  There are numerous times in the gospels that tell about Jesus retreating into solitude to pray.  Something else that is noteworthy is that Christ often withdrew at night to pray.  Why did he go off alone at night?  Perhaps it was because of the stillness of the night and the quiet.  Some people are naturally night owls and feel particularly close to their thoughts, and close to God late at night.  The dark blanket of silence and solitude no doubt enabled Jesus to pray privately with his Father.  This is something we really should pay attention to as well.  Jesus found time for silence solitude and prayer.
From time to time we may need a break from our usual routine in order to seek God's presence more fully.  Jesus did this.  He set the example for how we too, should handle important decisions in our own lives.  Christ didn't go off on a 40 day journey into the desert every time he needed to reconnect more deeply with his Father, but he did do that initially.  It wouldn't hurt for us to consider a more lengthy period of time to realign our life with God's will either.  Perhaps this Lent, it might be possible to take some vacation time and purposely plan some time away from our usual routine, and seek some time for silence, solitude and prayer.
For shorter periods of silence, prayer and being in the presence of The Lord, Eucharistic adoration is very healing. An hour once a week can help heal some of the lack of peace, trials and heartaches that we all experience in life. Just being able to sit in the presence of Christ is a healing balm for the soul. Even a few minutes of prayer before a tabernacle or adoration chapel can be a moment of peace and a chance to reconnect, reorient and regain the center of your life.
After Christ came down from the mountain he chose twelve apostles and two of them are Saint Simon and Saint Jude, and this is their feast day by the way.  We do not know very much about these two saints.  Not much is recorded about them in the gospels.  Nothing is really known about Simon other than the fact he was born in Cana and was called "the Zealot".  He was deemed worthy to be one of the twelve Apostles and even though we do not know much about him, Christ did.  Saint Simon's deeds are only known to Christ, like so many of the unknown saints in our world today.  Saint Jude was called "Thaddeus" and he was the one who asked the Lord at the last supper why he had revealed himself only to them and not the whole world.  (Jn 14:22)
An awesome way to end today's reflection on today's readings for mass might be to look back on the first reading for mass today, because it is quite beautiful.  These words say it all:
"Brothers and Sisters:  You are no longer strangers and sojourners, but you are fellow citizens with the holy ones and members of the household of God, built upon the foundation of the Apostles and prophets, with Christ Jesus himself as the capstone.  Through him the whole structure is held together and grows into a temple sacred in the Lord; in him you are also being built together into a dwelling place of God in the Spirit."
Eph 2:19-22
Psalm 19
Lk 6: 12-16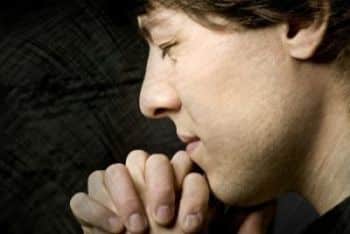 Related Post:
Speak Lord, for Your Servant is Listening