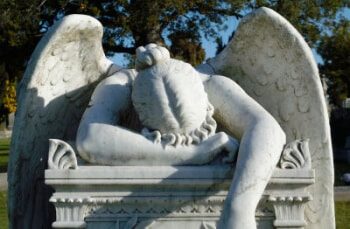 We live in a world of hatred. There is much animosity among neighbors, great distrust between civilians and political leaders, and skepticism overpowers our senses. There are many people fueling this fire of hatred because it is a great power that can be harnessed. A mass of people who all agree because of their hatred is a truly formidable opponent. When Jesus was crucified, his accusers rallied up the crowds by igniting their hatred for government, for poor pay, for lack of resources, and for the difficulties they endured. "Crucify him, crucify him," they shouted, most not even knowing who they were condemning. The hatred that the common people bore toward their oppressors condemned Jesus. Their hatred made them vulnerable and malleable. Hatred weakened their senses, judgement, and reasoning. How weak is the world consumed with their hatred?
"If the world hates you, realize that it hated me first."
Why does the world hate us? Why are we persecuted? Why do people yell at us? Why is Catholicism so misunderstood when it is a faith of truth, life, and love?
The people who are shouting at us are burdened with years-long dilemmas that they do not even recognize anymore. Those student loans from when they studied a subject that they are doing nothing with today are so heavy. That divorce from the high school sweetheart is hurtful and complicated and incredibly difficult. That sexual assault from that one random night is an open wound that will not heal. That one-night stand with a guy with no last name is now a 5-month-old with no father figure.
We are college graduates with student loans but we received more from university than just our degrees. We are divorcees but we have a greater appreciation for marriage now. We are victims of sexual assault but we are stronger now from our ability to forgive. We are single parents who did not know what love was until we looked into the eyes of our babies.
We are similar to those who hate, who resent, who mistrust, who are skeptical, who are worn down but we have something they do not. We have God. We have His Son, Jesus Christ. We have hope, unconditional love, forgiveness, and mercy. We have our Blessed Mother, the saints, angels, Doctors of the Church, and modern day evangelists that we can receive strength from.
We are in this world of negativity and hatred but we also create our own communities by going to church every week and being involved with parish ministries. We are weighed down with the same stressors as our neighbors but we do not carry our burdens alone. God is with us every step of the way because we allow Him to be with us.
So when we encounter the negativity and hatred of the world, remember that they do not necessarily hate you, they just are not inviting God into their lives. Be Christ to those people and love them as no one else might have loved them before. Each new bright light vanquishes more darkness. Do not allow the hatred to weaken you but embolden the downtrodden with Christs' love.