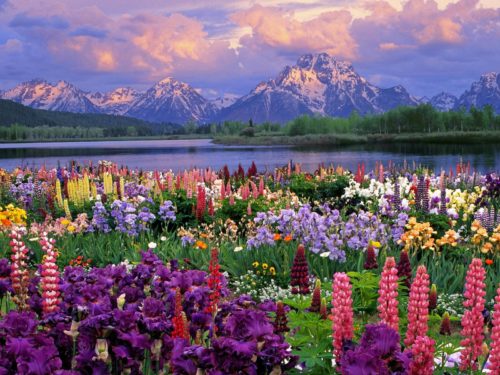 If a bank started offering certificates of deposit at a 10% interest rate, it would be overrun with customers. Imagine putting in $100 and then getting $110 back. What a deal! Now suppose a bank offered a 10,000% interest rate. This means that if a person gave the bank $100, the bank would give back $10,000! Would you be interested in putting your money in that bank? It would be like buying a lottery ticket and knowing for sure that you would win.
As preposterous as this sounds to us—10,000% interest—this is the kind of return that God's "bank" offers. Jesus describes this not as "interest," but "fold." He guarantees his disciples one hundredfold return on their investment, and he is not kidding (see Mark 10:28-31).
It begins with Peter asking Jesus an investment question:
"We have given up everything and followed you."
They had just watched the rich man turn down Jesus' offer, and Peter wondered what about those, like himself, who had accepted Jesus offer. What benefits were in it for them? Would they eventually become richer than the man who had just walked away?
"Jesus said, 'Amen, I say to you, there is no one who has given up house or brothers or sisters or mother or father or children or lands for my sake and for the sake of the Gospel who will not receive a hundred times more not in this present age: houses and brothers and sisters and children and lands, with persecutions…"
Did we catch that phrase "a hundred times?" $100 would turn into $10,000! Reading carefully, we notice that it is not just a matter of "given up" but of doing it for the sake of Jesus and the Gospel—investing in God's "bank." Also Jesus was realistic and added the word "persecutions" to the mix. When people see Jesus' followers getting a hundredfold in houses, children, and lands, they will become insanely jealous—persecution will follow.
Then Jesus added the "bonus" part of his offer:
"…and eternal life in the age to come."
At first glance we might think the "hundredfold" promise means heaven. It doesn't. Jesus said it is a promise for the "present age." And he wasn't speaking figuratively, nor was he saying that this was just for a certain elite group of people; he said "there is no one." All investors get the deal.
For those of us who are skeptics about this, let's look for proof of this hundredfold bargain.
Suppose I become a Franciscan brother or priest. Instantly I have thousands of new brothers, sisters, fathers and mothers. I am united with all the Franciscan priests and religious sisters in the world, in a bond that is deeper than exists in a blood relationship. Moreover, the thousands of houses, monasteries, and lands owned by the Franciscans belong to me as well as to the other members of the community—from the least to the greatest. When we think about such a group, Jesus' "hundredfold" promise looks like a gross underestimate, doesn't it?
Even in the Old Testament the generosity of God was extolled, as we read in Sirach today (35:1-12).
"For the Lord is one who always repays, and he will give back to you sevenfold (700% interest)."
"Give to the Most High as he has given to you, generously according to your means….With each contribution show a cheerful countenance and pay your tithes in a spirit of joy…In works of charity one offers fine flour, and when he gives alms, he presents his sacrifice of praise."
What a perfect time to hear this message. We are entering into Lent—the "investment" season of the Church. While the farmers start sowing seed, we start sowing "works of charity," "alms," extra prayer time, fasting—hundreds of ways to give generously back to God. And when we put this in the context of Jesus' "hundredfold" promise, we start getting excited as soon as the Lenten ashes are put on our foreheads.
"Appear not before the Lord empty-handed for all that you offer is fulfillment of his precepts" (Sirach 35:4).