Soaked in sin … living in a land that has seemingly forgotten about God.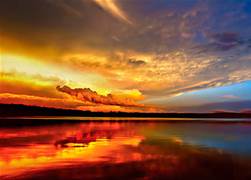 Worried about what we eat, what we wear, what we feel and what others think about us … we have so little time to worry about getting to heaven.
Heaven? Who believes in heaven these days?
For that matter, who believes in sin? One man's sin is just another's choice of lifestyle.
So many gray areas, or so we are led to believe.
Today's first reading is a good reminder that we are not the first generation to feel as if we've been cast out of the good graces of God, unable to regain that relationship.
If Pope Francis' week in America showed us anything, it is that there is always hope for connecting with God. Always hope for heaven.
We just need to take the first step … a simple turning of the heart. God will do the rest. We just need to cooperate.
The prophet Zechariah lived in a time when creating a video and posting it on YouTube was not possible. Instead, he used words to describe a new Jerusalem, or as we would call it today, Heaven.
"Old men and old women, each with staff in hand because of old age, shall again sit in the streets of Jerusalem.
The city shall be filled with boys and girls playing in its streets…
"Lo, I will rescue my people from the land of the rising sun, and from the land of the setting sun. I will bring them back to dwell within Jerusalem. They shall be my people, and I will be their God, with faithfulness and justice."
A comforting vision for many who thought salvation was out of reach. Then … and now.
What is your vision for heaven?
Go ahead and focus on that for a while. Don't be afraid to try, even though it's probably impossible for our weak human minds to contemplate such an extreme existence of joy.
Perhaps a few of the millions of people who were in Washington, DC, New York and Philadelphia this week with our Holy Father might have a better  understanding today. What joy it was for them to be turning their hearts collectively toward the worship of our Lord, led by his Vicar here on earth.
Can it get any better?
Well … yeah.
It will. It will be the new Jerusalem. It will be Heaven.
Rejoice and have hope. Work on purifying your hearts and simplifying your souls.
Our merciful God wants you to join him, so we can indeed be his people, and He can be our God.