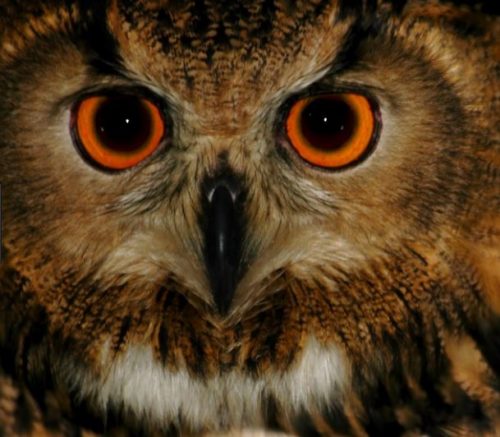 We are just a few weeks away from the Season of Advent and that "most wonderful time of the year" … Christmas!
A wonderful time, indeed, as long we actually believe the events we will be celebrating.
It is fitting that today we kick off a week of readings from the Old Testament book of Wisdom – a rich and often deep dive into the essence of our faith and what it means to live a devout life.
The book of Wisdom was written about 100 years before Jesus came on the scene – an age of "advent" as well – aimed at a population that had been struggling to keep its faith in an increasingly secular society that had become enthralled by advances in science and knowledge.
An increasingly secular society that must have felt the more they could explain life, the less there was a need for the mystery of God. Sound familiar?
Our first reading today from the opening chapter of Wisdom tells us that God can be found by those who do not put him to the test; and he makes himself known to those who do not disbelieve.
Easier said than done.
How often are we challenged by the secular superiors of our day to explain how we can still believe in God. Especially when bad things happen to good people.
Over the next few months of Advent and Christmas, we will once again be challenged to believe an incredible story … that an invisible God orchestrated the pregnancy of a young virgin girl who then traveled to a small village and gave birth in a cave to a baby who would become king of kings.
When you think about it, that's quite a story to swallow, as are many of the stories we find in the pages of our Bibles – Noah's Ark, Moses calling down locusts and parting the Red Sea and Jesus coming back to life.
For those who do not believe, we must seem foolhardy to place our faith in stories that "could not possibly be true."
And yet … we do.
Perhaps not right away. Some of us – even those born in the faith – have a struggle with belief. It can be a lifelong process of peaks and valleys. Some days we have no doubt that a kind and loving God is watching out for us. Other days … well, not so much.
I think it's important to point out the difference between knowledge and wisdom.
Knowledge is defined as the things we know; a collection of thoughts and ideas of which we become aware. Wisdom goes deeper: The ability (or gift) to discern what is true or right.
In other words, we may know things … a lot of things; but how many of us can discern which things are true and which are not?
The world is filled with people who know about God. They know about Moses and the great Exodus of the Jews out of Egypt. They know about Jesus and his passion.
But that doesn't mean they have taken the time to discern the truth behind these bits of knowledge. They may even believe that God exists, but that doesn't mean they want to live their lives worthy of His mercy, forgiveness and ultimate welcoming into heaven.
Our reading today personifies Wisdom as a "she" and makes it pretty clear that those who embrace sin and plot evil in their hearts do not have her within them. They may be smart and filled with knowledge, but they have lost (or perhaps never had) the desire and ability to discern the truth.
Right from wrong. Common sense. For too many, these are concepts that are in short supply.
So what … you may ask.
So what … said the sinner.
So what … said the man who carried a gun inside that church in Texas the other day.
So what?
Jesus has an answer in our Gospel today.
"Things that cause sin will inevitably occur, but woe to the one through whom they occur. It would be better for him if a millstone were put around his neck and he be thrown into the sea."
Let that sink in a moment. Being dragged down into the sea, struggling for one more breath, feeling our chest tighten, our lungs wanting to explode; the weight of our sins dragging us deeper into the muck … is BETTER than what is to come to those who "plot evil" and carry the enormous "debt of sin" that can build up over time or be unleashed in a single act of fury.
If I may, let's push fast-forward on the Book of Wisdom, which in Chapter 2 gives a longer look at the ways of the wicked. Those who consume themselves with evil intentions and plots.
How is it that they do not discern the error of their ways? How can they NOT know that what they are doing is wrong? Just … wrong!
It may be because they are not thinking of heaven or hell at the time, or perhaps never. They couldn't. They had no wisdom of thought … "their wickedness blinded them" as it says in Chapter 2, verse 21.
As Christians, it is important for us to avoid being blinded by our sins … by a lack of wisdom, or a loss of wisdom, which we can quickly experience if we listen to the "perverse counsels" that seek to separate us from God.
It's a clear choice. And it's being made every day by all of us.
From the closing lines of Chapter 2:
"For God formed man to be imperishable; the image of his own nature he made him. But by the envy of the devil, death entered the world, and they who are in his possession experience it."
They who are in (death's) possession experience it. And it will be far worse than sinking to the bottom of the sea.
Let us pray for wisdom today and the ability to choose the right path every day.