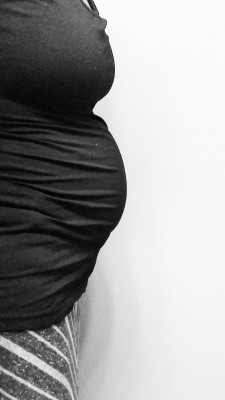 When I was younger, one of my greatest fears was that I would be forgotten. That I would leave some place and no one would remember me or my time there seemed really scary and bothered me greatly. Several family members died while I was growing up and I think I was terrified of being left alone. Today, I am still terrified of losing the people closest to me because I know the depth of pain that I will feel when it does happen. However, I have realized that I do not need to fear being forgotten or never remembered. I have learned the lesson over the years and, like with many other things, I have re-learned the lesson again in a different way.
At my high school graduation ceremony, I was awarded with a prestigious award that is given to one female student each year. This award was thrilling and I took a lot of pride in it. It was not that achieving the award fulfilled me and made me feel better about myself, it was the fact that I left high school knowing I would not be forgotten. I thought I would be remembered because somewhere in that Catholic school in Parma, Ohio there is a record of my attendance and my name is on a plaque somewhere.
Years later, I realized that it was not even having my name etched into a plaque somewhere that filled me with such joy and relief, it was the fact that I had befriended amazing individuals. I realized that our friendship was important and I would not be forgotten by the people whose lives I touched.
When I went off to university, I attended a school with several thousand other students; the majority of whom were very similar to me. I wondered how I would ever be remembered at this school. There was no reason to fret. I got involved with the Catholic Church in the town and by my fourth year, I was helping to lead the campus ministry program for students. I thought I would be remembered there because of my involvement and my contributions.
Years later, I realized that it was not even my contributions and involvement that filled me with such joy, it was the fact that I had befriended amazing individuals. Actually, it only took a week or so into my first year to meet one of my very favorite people. I met other friends who have also become incredibly important to me. Probably most important of all, I met my now-husband who is my favorite person. I will not be forgotten at this school because I will not be forgotten by people that I befriended there.
In today's first reading, the author is speaking about ancestors, family, offspring, and future generations.
Their wealth remains in their families,
their heritage with their descendants;
Through God's covenant with them their family endures,
their posterity, for their sake.

And for all time their progeny will endure,
their glory will never be blotted out.
The way to be remembered is not through awards, financial contributions, or anything materialistic. The way to be remembered is to love others and to cultivate relationships in family and in friends. Instead of etching your name on a plaque or taking one million pictures, etch your name on the heart of a loved one and take a million moments to tell them how important they are to you.
Yes I am terrified of losing the people I am closest with because I know how much pain I will feel when they are gone but I have allowed them to fill my heart with love and my mind with memories. The dead are never truly gone because they live on in those individuals who remember them every day. Even if I were to leave this world before them, I do not fear being forgotten anymore. I know I will be with each of them every day until they join me at the banquet of Our Lord.
Just like in the first reading today, my wealth resides in my family. With the marriage of my husband and now the expected birth of my first child, I am filling my life with love from others as well as helping to fill their lives with my love. My life is important, will be remembered, and will be cherished through my growing family. The glory of my life will endure because it will continue on through the generations.
God gives us this one life which often times does not feel like enough. Our life is a beautiful gift from the Lord. Our gift back to Him, and to everyone we come into contact with, is what we do with this life. Leave a legacy of love and know that you will be remembered always. You will never be forgotten.