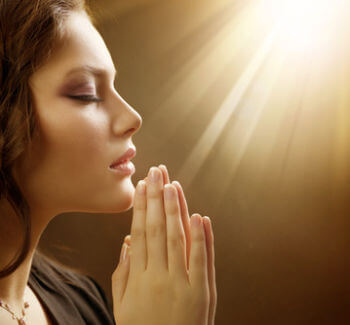 In today's first reading we witness the miracle of enlightenment experienced by a queen's court official, a eunuch. This man's heart must have been crying out for God and it must have been this cry that called him to Jerusalem to worship God. After his time worshiping in Jerusalem he journeyed home, a journey that would undoubtedly, change this man's life forever. Little did the eunuch know that his cries for help were being answered as The Angel of the Lord had already instructed Philip to go towards Jerusalem. Here Philip would eventually cross paths with this homeward bound eunuch. The eunuch's heart, mind and spirit would be opened as Philip revealed the true message that lay within scripture. The truth that it was Jesus who was foretold in scripture. It was Jesus the lamb who was the silent sacrifice, the one who gave of himself for us.
However, there are a few things we do not know about the eunuch. We do not know what fostered his desire to worship in Jerusalem nor do we know how his desire for spiritual instruction was formed. Additionally, we do not know what his life looked like after this encounter with Philip and his newfound station in God's kingdom became a reality. However, we can safely assume that his prayers and his faith caused heaven to take notice of him. Additionally, we know that he was in charge of the queen's entire earthly treasury and given this we can hope that his newfound relationship with God influenced him to use some of this treasure for God's kingdom, or at least persuade the queen to do so. What a blessed man he was. His prayers were heard, he was baptized by Philip and his mind was opened to the truth of who Jesus Christ really is!
Today's scripture makes me want to jump for joy in total and complete surrender to our Lord Jesus Christ! I too feel as if my prayers have been heard and my mind is being opened to the truth in greater measure with each passing day. As you are reading this reflection know that it is my heart's desire that you would also experience the joy our Lord has for you in abundance beyond your greatest imagination. In order to convey to you the internal joy I hold inside my heart please allow me to share with you a little of my story.
Ten years ago I opened a wellness center with the intention of bringing forth greater healing into the world. I even named the center Joy of Raphael after Raphael, the Archangel of healing. Being a Naturopath this seemed the natural next step in my life's journey. I opened it with great hope and joy, believing I was doing something that really mattered in the world. However, I would eventually learn that this was not God's plan for my life. Eventually my hope and joy turned to fear and despair as the business side of the practice overwhelmed me. Anxiety set in, heart palpitations were constant (and scary), sleepless nights turned into exhausting days, my physical health deteriorated, depression took a hold of me and I couldn't see God's plan for my life. If ever there was a dark night in my soul this was it – by God's grace may I never go back to that space again.
Miraculously, through-out it all God showed mercy on me and drew me towards himself. He pierced through the dark clouds that hovered over me not because I was deserving, rather because he loves me. Just as he loved the eunuch and revealed to him the truth of Jesus, he also brought me to Jesus. God reached me as I sat in Eucharistic Adoration, attended daily Mass (particularly the daily Mass in the quiet chapel inside my son's Jesuit high school), and through my many prayers and Novenas. It was during this trial in my life that I fell in total and unabashed love with Jesus Christ. The promise of morning Mass got me out of bed, the prayers of the Rosary held me during the tumultuous nights and Eucharistic Adoration calmed my anguished spirit. It was God who moved me forward, held me close during this dark time and revealed to me the true light of the world – his son Jesus Christ. Eventually, when I fully surrendered, God came through and rescued me from my pain, he showed me the way out. I can only imagine that this is how our eunuch friend felt as he sat with Philip and came into the truth. I "saw the light"!
Today my heart is free to experience a Christ joy that it has never known. In humility and awe I share with you that I am now free in ways I could have never imagined. I am free to write my Thursday Reflections on this site in the hope that I can somehow be of service, I am free to study theology and develop a deeper understanding of our Catholic faith, I am free to be of service to women in prison and show them Jesus, I am free to be a better Naturopath, a better wife, a better mother and a better grandmother – all because God drew me into himself and taught me his ways through the experience of hardships.
Jesus tells us in today's Gospel that no one comes to himself unless the Father draws him in. Indeed, everyone who listens to the Father and learns from him will come to Jesus. As the prophets proclaimed: "They shall all be taught by God" There it is! We will all be taught by the Father and given such instruction we will all come to Jesus! Yes, the battle is already won. Seems I took a while to learn the message… I'm just grateful for God's patience and mercy! Maybe I reached a point where I had learned enough to be granted entry into God's paradise – at least I hope. Perhaps God rescued me when I humbled myself enough to allow him to take control of my life and bring me back home where I can partake of the real, eternal bread which is Jesus Christ.
"I am the bread of life" – Jesus Christ. Those words, so beautiful. The only bread we will ever need is him, he is true bread and eating of it we will never die. This real food is the life of the world and consuming it we are blessed to partake in the goodness of God and then become a light for the world. He so generously gave of himself, Jesus – fully human and fully divine – so that we could believe and experience eternal life in union with him. So I will continue to show up for God, I will continue to pray, I will continue to beg for admittance into his kingdom because I now see things differently. Like the eunuch after his encounter with Philip, I am forever changed. Now I see that real healing in the world is not to come of my own vision, rather, it comes through Jesus and hopefully, just hopefully, I can hear him enough so that I can perform the role he has set aside for me. Just imagine what the world would look like if we all heard and acted on the words he speaks to each and every one of us…I pray that you find solace and comfort in Jesus today, you hear him call you and that the illumination Jesus desires to shine forth from you shines for all to see.
Jesus – I love you!