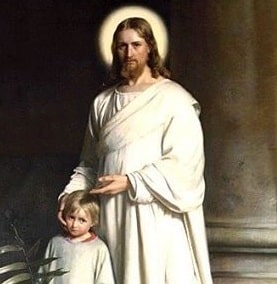 My one child is only 8 and a half months old but my parental love for her began with her conception. When I discovered that I was pregnant, I changed what food I ate, I abstained from alcohol, I avoided rigorous and unnecessary exercise, and I prepared for her arrival. I sacrificed a lot during my pregnancy and I continue to sacrifice for her every single day. My parental love for her grows stronger every day and, like I said, she is only 8 and half months old.
I will move mountains for her if that is what is best for her. I will protect her always and I will give my life for her if that is how God asks me to serve. I want her to be the best version of herself and I will do my very best to help her grow into that.
I know that whatever she does with her life, and I mean whatever, I will always love her.
In today's first reading, the Lord says that He loved Israel as a child and called out to them. Every time He reached out to Israel, they moved farther away.
I can imagine the day that I love my daughter so much that I set strict rules for her and I know she will resent them and distance herself from me. It will break my heart but God willing, she will be safer and healthier because of those rules.
Even though I am teaching my daughter how to walk, the words for everything in our house and about life, I know she will forget my sacrifices for her and she will hurt me deeply someday. I was a teenage daughter once, I remember.
Yet even in that pain and hurt, I will continue loving my daughter and I will not let the flames consume her. I will still be her mother and I will always try to help her be the best version of herself.
My parental love for my child is a glimpse of Christ's love for each one of us.
God sacrificed for us, He cares for us each moment of our lives, He moves mountains for us if that is what is best for us. God gives us rules to follow because He wants the very best for us. Christ wants us to stay safe and healthy. He wants us to live life thoroughly and authentically, always with the sacrificial love He shares with us. His parental love is the purest and most genuine of all loves. His love is the love that makes sunsets more beautiful, years stretch longer, relationships grow deeper, memories last forever, and everything feel right with our soul.
If we are seeking love in any place, person, or thing instead of Christ, we will never know that agape love of Christ that brightens our souls and fills that void that everyone is always trying to fill.
Our father, who art in heaven, is seeking us every single day because He will never stop loving us. I know, I'm a mother.
Hosea 11:1-4, 8E-9 | Psalms 80: 2AC and 3B, 15-16 | Matthew 10: 7-15